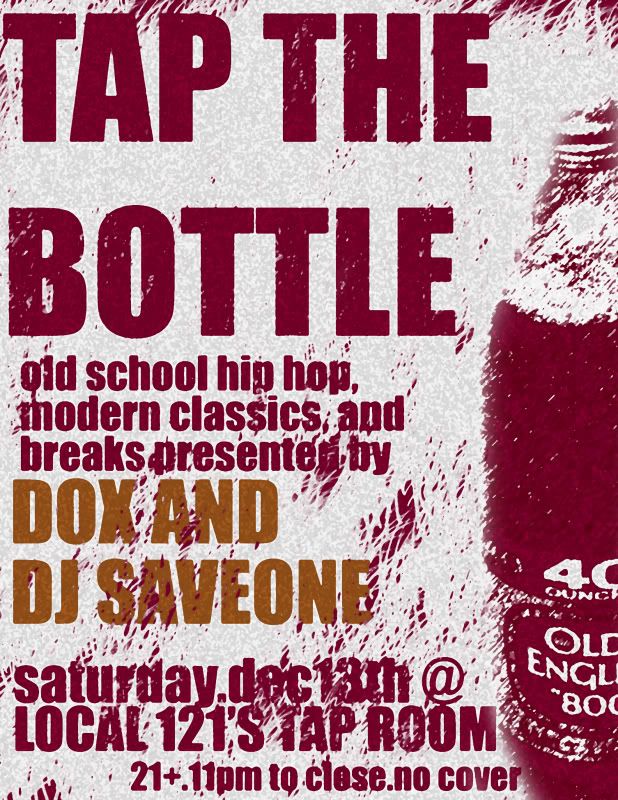 The usual dose of once-a-month PDP awesome with a twist. A Maverick Awesome twist.
Those with a pair of eyes and a keen understanding of radio voices know that M. Awesome is the other product of the Awesome-Davis union that took place back in the 60s/70s/80s or thereabouts: he is the biological brother of PDP's Storm Davis.
Blessed with names fit only for the spotlight, this dynamic brother duo was forced to shoehorn their collective ego into the entertainment industry and spout ironic sarcasm at high volume over the next few decades till someone agreed to love them. Many, many people who post their thoughts on the Internet continue to be upset by this to this very day. Even more people who aren't sure what the Internet is are doubly upset.
But don't worry: they won't be at Local 121 on Saturday night. You will. And you are who matters.
So come listen to the ol'skoooool sounds of Dox of PDP & DJ SaveOne, and buy Senor Awesome a birfday beverage. It's really that simple.

DOX of PDP & DJ SAVE ONE
Local 121
121 Washington St
Providence RI
21+ / 11p-2a / FREE