Once upon a time, DJ
Sterbyrock
could be seen doing damage at the rear of the stage at every live PDP performance. Our original steel-wheel-minder,
Dusty Frazier
, had moved on to bigger and warmer states, and Sterby slid right into the lineup and held it down, show after show, for years.
As we all know, times change, people change, hairstyles change. Sterby found a more lucrative outlet for his DJing prowess where he could better express his styles (and subsidize his fearsome sneaker collection), and
Dox
decided that rapping was for the birds (quite literally, in a slang-related sort of way) and announced he'd prefer to move behind the tables. Everyone was happy.
So now, on the occasions when Dox decides to relive his former frontman glory, Sterby returns to fill his former steady gig. But in the meantime, he can be found spinning his signature mash-ups to Eddie Money fans and M.O.P. enthusiasts alike at a club near you, while still holding down
Warped Wax Wednesdays
with
SwerveOne
on
90.3 FM WRIU
, and cranking out outrageously limited-edition mixtapes at an enviable pace.
Here's his latest: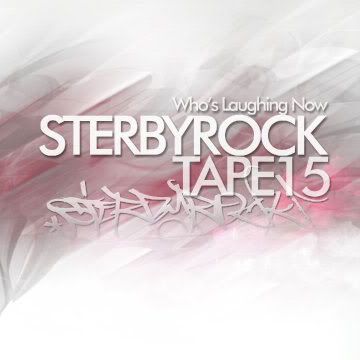 TRACKLIST


Raekwon - Disposable Gunz
Sean Price - Sean Legend
Radix - Weight of the World
Scarface - Dopeman Music ft. B.James, Monk
Ghostface - Malcolm
Marco Polo & Ruste Juxx - Fuckin With a Gangster
Nutso - This is My Hood ft. Royal Flush
RomenRok - Laughter ft. Gavin Castleton
Celph Titled - Styles Ain't Raw ft. Apathy & Chino XL
Copywrite - Last Laugh
Rock - Letter to Mike Black
Truck North & The 3rd - Out There
Sean Price & Big Twinz - That's What We Want
Little Brother - 24 ft. Torae
Nems - Grown Man ft. Sean Price
John Hope - Which One
DooWop & T.O.N.Y - We Got Gunz (Solar Diss)
Raekwon - Just for Laughs
Joell Ortiz - Project Boy
N.O.R.E & Raekwon - Slow Down
Sadat X - X & Bill
Brown Bag AllStars
Cook Classics - Best Of Love ft. Shawn Jackson, Diz Gibran
Troop Raw - That RI Shit
J-Live - The Way That I Rhyme

CLICK HERE TO DOWNLOAD THE TAPE!