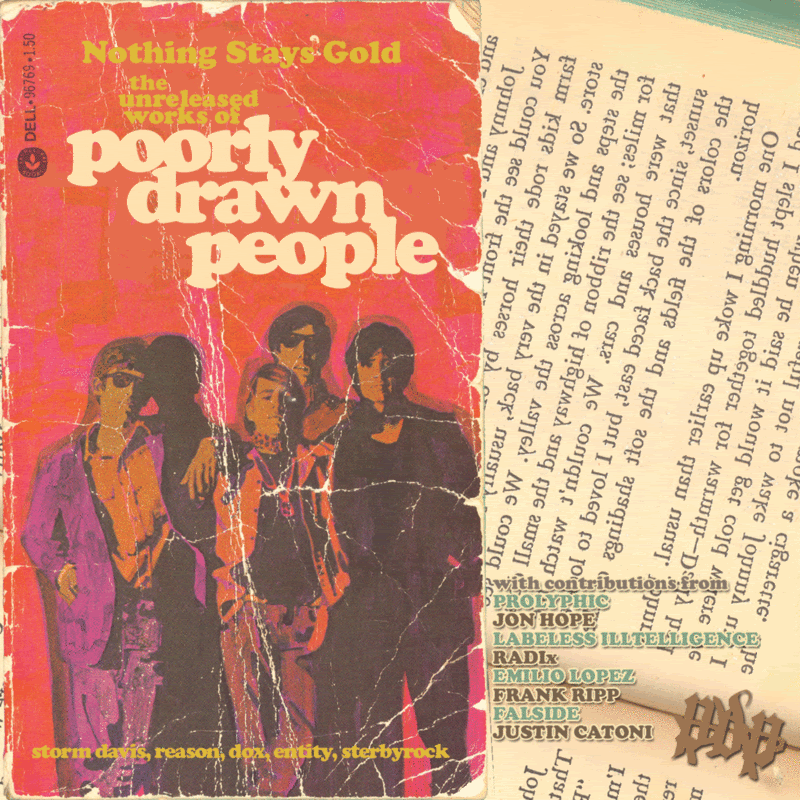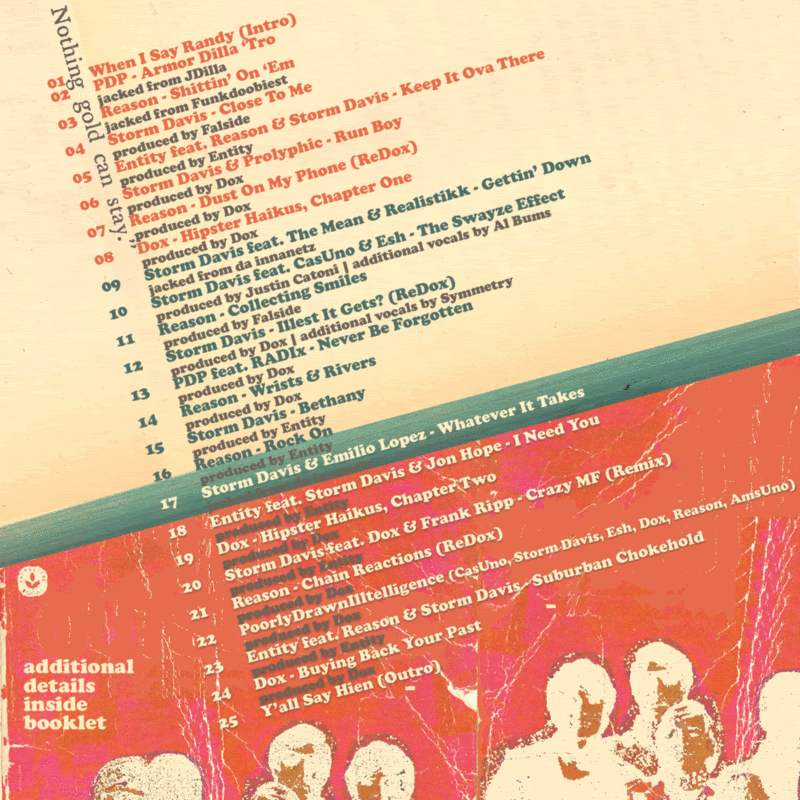 Here it is, for all you tech-savvy e-people that missed the PDP show at the Living Room in Providence on September 15th...or didn't catch our shameless shower of free discs outside the Atmosphere and Aesop Rock shows this weekend...
The Poorly Drawn People Nothing Stays Gold sampler, featuring 25 previously unreleased tracks from STORM DAVIS, REASON, DOX, and ENTITY, plus appearances from Prolyphic (Strange Famous Records), Labeless Illtelligence's CasUno & Esh, DJ Al Bums, AmsUno, Jon Hope, RADIx, Falside, Justin Catoni, Frank Ripp, Emilio Lopez, and more!


Feel free to forward, leak, bootleg, burn, fileshare, and otherwise engage in all forms of piracy with the enclosed release. We made it for the planet to hear, so help us make that happen.


The initial run of 100 limited edition
Sterbyrock
-scripted CD-R's are gone, but another 500 (non-scripted) are available for those who would like a physical copy. Just get at us when you see us slinking around your local liquor store or burrito joint for the plastic, or if you're from a far-off land outside of New England, you can pay $3 via PayPal (to cover shipping & handling. PayPal address:
stormdavis@gmail.com
) and we'll get one to you ASAP. A free copy will be included with any order of Reason's
Gemini Slang
, Storm Davis'
Kegstand Poetry
, or Dox's
Dusty Pickup
.
A warning to the superstitious: PDP DJ Sterbyrock has pointed out that the running time of the CD is 77 minutes and 34 seconds... or 7734, which all oldschool satanist beeper heads will know is... HELL!!!!!!!!!!!!!!!!!!!!


I'm just sayin.


The link to download:

Hope you dig, pass it on, and let us know what you think.............

peace&love&such

SD PDP