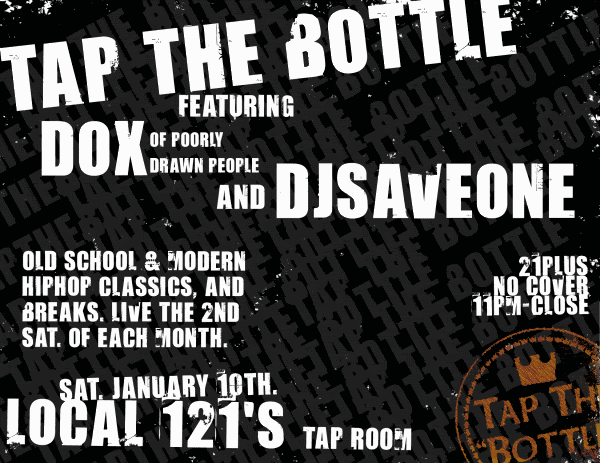 Two chances to be in the same room as
Dox
in one weekend! OMG!!!
From the man himself:
"It's almost the second Saturday of the month, so that means it's almost time for dox and djSaveone to take over your favorite stain-glassed rehabbed speak easy. Tap the Bottle -- old school hip hop, modern classics, breaks, etc. It's free and fun.
What's not to like?
This Thursday, we're also jumping off Soul Sessions at Temple Downtown (the restaurant in the Renaissance Hotel -- that's the old Temple of Junerism for all you vandals). Dox will be there every Friday starting this week. I'll be joined by DJ Brown Hornet. On Thursdays, Abstract Soul and Mike Delick will be there. Come listen to your favorite funk, soul, hip hop, etc. in a place where the pretty people hang out."
Direct any additional questions to
myspace.com/justinsayles
, or click the flyer above for additional info.